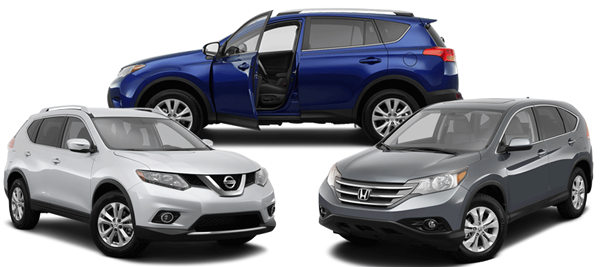 Pre-Owned SUVs for Sale in Boston, MA!
If you live in or near Chelsea, MA, and you're searching for a vehicle, there are many options for you to consider. So, the first thing you'll want to do is determine what type of automobile you want. You can choose a car, truck, van, or SUV. While there are great qualities about all of these, you'll ultimately need to choose just one.
But that's not all! When finding the vehicle of your dreams, you'll want to make certain that you're taking advantage of all the options available to you. This means you can choose to lease a vehicle, purchase a new vehicle, or even buy a pre-owned ride!
At Honda Cars of Boston, we're here to offer an extensive inventory for you to choose from. For those of you who have made up your mind and are considering a pre-owned SUV, you're in luck! We have a large selection of pre-owned SUVs just for you. Take a look at our inventory online!
In order to help you learn more about our dealership and why you should choose us, we've gone over the many great aspects of our location and all we have to offer. Keep reading to learn more!
Why Buy Pre-Owned from Honda Cars of Boston?
There are many reasons for you to choose a pre-owned SUV from us. Not only do we have a wide range of automobiles for you to consider, we also provide numerous deals and specials you can take advantage of. For instance, we offer the following:
Honda Certified Pre-Owned Vehicles
Vehicles Under $15k
Pre-Owned Specials
Value Your Trade
More!
To help you save on costs, we proudly offer a variety of special offers that you'll want to consider. On top of that, we have competitively-priced options in our inventory that you'll appreciate.
If you're in need of service or maintenance while you're here, don't worry. We have a top-notch Service Center. We also have a Finance Center where our financial gurus can help go over your options. Stop by and see us today!
Honda Cars of Boston: Massachusetts' Pre-Owned SUV Headquarters
Now that you know a bit more about our dealership and all we can do for you, feel free to come see us today! At Honda Cars of Boston, we always put customers first and make certain you have a stress-free and hassle-free experience. The car-buying process is easy and fun at our dealership!
Stop by and see us today at 100 Broadway, Rt 99, Everett, MA 02149. We can't wait to put you behind the wheel of your favorite SUV. We've happily show you around and let you take a test drive or two. After all, it's a great way to become more familiar with your dream ride. Come see us soon!